The show at XM Radio's performance theater went well. The sound for the guests in the live room was less than perfect we know (the band was all in headphones), but the recorded version sounds really good! We would like to thank everyone at XM radio, and our guests for making this concert one to remember.

Happy the Man to Headline Prog Day, Saturday, September 3rd! Happy the Man joins progressive legends Nektar and up-and-coming fusion monsters Helmet of Gnats on the ProgDay Stage.
The Lowell,Mass concert June 5th was a real pleasure for the band. Thanks to everyone at Newears for such a warm welcome and a great time. Here are the guys in front of the venue before the show.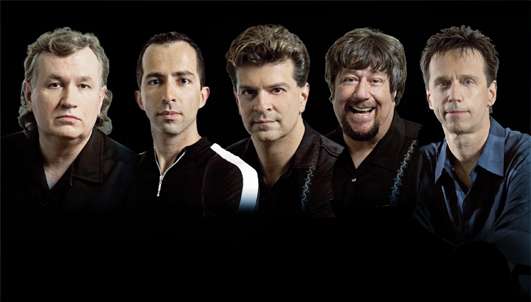 The Muse Awakens has been released and is getting great reviews! You can see some of these in the Reviews pages.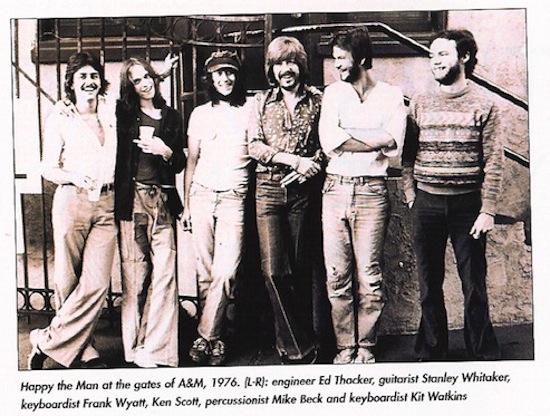 Mix magazine surprised us all in their October 2004 issue with this photo of the HTM with Ken Scott at A&M studios from 1976.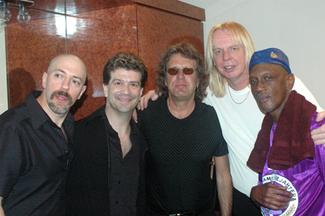 While at MoogFest in New York, David was backstage with Jordan Rudess, Keith Emerson, Rick Wakeman and Bernie Worrell. Keyboard Magazine also captured this moment and the photo appeared in their August issue.
Our drummer Joe Bergamini played on the Movin' Out national tour from July 3 through July 25, in San Diego and San Francisco. He is shown here hangin' with the guys outside the Golden Gate Theater in the lovely Tenderloin in San Francisco: Bryan Steele (saxes), Bill Ruger (FOH engineer), Dodd Ashe (band tech), Joe Bergamini (drums), John Isley (saxes), Dan McKinley (monitor engineer).
The band has signed up Eric Schilling for the mix on the Muse Awakens, while Dan Muro is creating the cover art and packaging..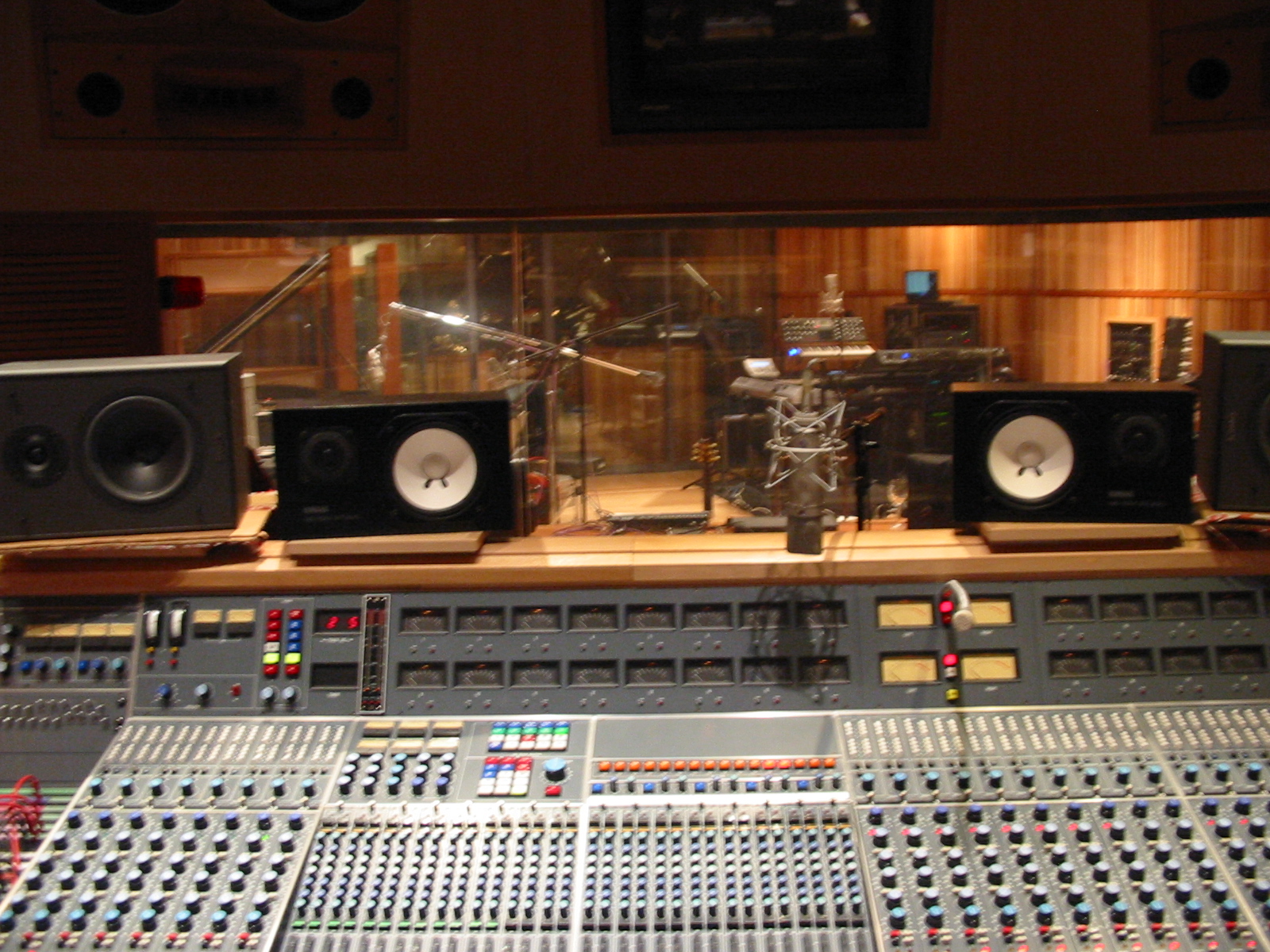 The band has been in the studio tracking basics for two weeks, and one week of overdubs is completed.
Drummer Joe Bergamini has joined the band, filling the drum chair void left when Ron Riddle had to leave.
David composed, arranged and produced the theme music for the New Jersey Lottery Daily Drawing. The song, "Jackpot Swing" is a big band swing tune featuring a thirteen piece horn section and plays twice each day during the Daily Drawing shown on WNJN.